Wild Coast Reunion, Dec 2010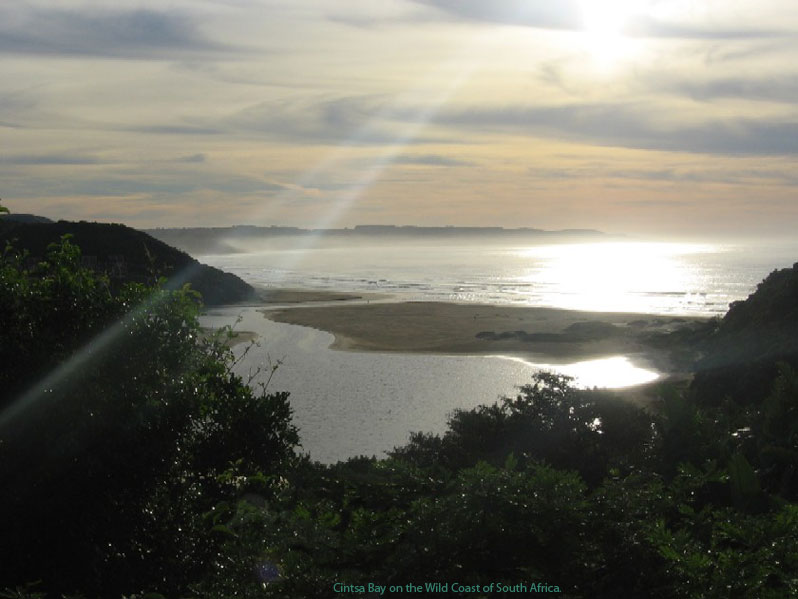 The Greeff family, from all over the world, will hold a grand global reunion at Arendsnes, Cintsa (pronounced Chintsa), Wild Coast, South Africa, from 16 December 2010 to 26 December 2010.
To book your place:
or phone 043 738 5064.
For photos and an article about it, read the article in the Greeff Genealogy Journal of May 2008.
An Agenda
Francois Greeff - Greeff@Greeff.info
There is much to be planned and organised, because people from all over the world will have to plan their lives, transport and finances. There is also the important question: "What will we actually do there?" Many activities will be organised.
Lie in the hot African sun, swim, drink beer, and so on. The sea temperature is about 25 degrees Centigrade in December.
A Data Centre will be set up so that information about the gathering, the family tree and photos can be recorded on computer and shared among all. Bring your laptop, to make data transfer easy.
We will build a stone monument to the Greeff Family, and every man, woman and child who attends will add one stone to the monument. Building plans for the monument will have to be submitted to the Town Council, for approval to build the monument. A site for the monument must be found.
People must eat. A rule of the gathering is that no family may eat without guests present. Before you may eat, you must invite someone to share your meal.
We will have a contest to find the ugliest Greeff in the world (gurning permitted), with special prizes for the winners, and consolation prizes for the out and out losers.
Our children will learn to climb rock, and to abseil, in well conducted classes. This is an activity that builds courage, self esteem, and character.
We must find sailboats, so that all who want can learn to sail, and how to make good knots.
Those who have ski boats must be found, so that we can organise skiing, parasailing and deep sea fishing.
We must organise horses, so that those who want can ride.
Kite flying, kite surfing, windsurfing.
Canoeing up the Cintsa river.
Traditional camp cooking skills. How to smoke fish, pickle fish, bake bread, barbecue, stew.
Excursions to game reserves, 4x4 trail driving, birdwatching.
Bring your camera and video camera. There will be many different competitions for the best photo or video, in a wide array of categories.
Proper instruction and coaching will be given to all who want in competitive swimming, spring board diving, lifesaving, snorkeling and scuba diving.
Rock and surf angling. Fly fishing.
Who will attend?
| Name | From | Family size | Accomodation | Phone | No |
| --- | --- | --- | --- | --- | --- |
| Francois Greeff | London, UK | 4 | Tent | 0044 20 8543 6966 | 1 |
| Jan Greeff | Barberton, SA | 14 | Tent | 013 7122 436 | 2 |
| Andre Servaas Greeff | Pretoria, SA | 10 | Caravan | 012 808 2123 | 3 |
| | | | | | 4 |
| | | | | | 5 |
| | | | | | 6 |
Sites for tents and caravans are available, and cottages too (Accommodation: Tent, Caravan, Cottage). Contact Louis Greeff - TODAY - to book your place: Email arendsnes@imaginet.co.za, or phone 043 738 5064
If you have any skills, suggestions or equipment to pool, please contact me: Greeff@Greeff.info
Back to top.