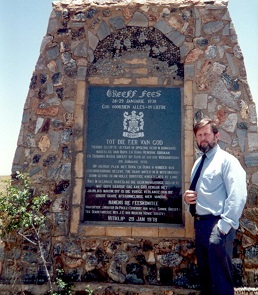 The monument was erected on land that belongs to the Good Greeff Family Association SA on 29 January 1978, during a gathering of the clan, exactly 150 years after the birth of Hendrik Adriaan Greeff, the founder of Lichtenburg. His entire family had been saved from death at that place by a miracle.
Welcome!
Please use ADVANCED Search to find people. It will be very greatly appreciated if you volunteer to help with family history research, typing, data input, or by uploading your own family tree and photos. To do so please click here.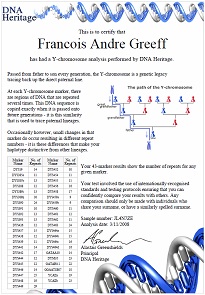 The Greeff DNA project was started in 2008 and is one of our highest priorities.
Top 100 Surnames in the Greeff Family Tree